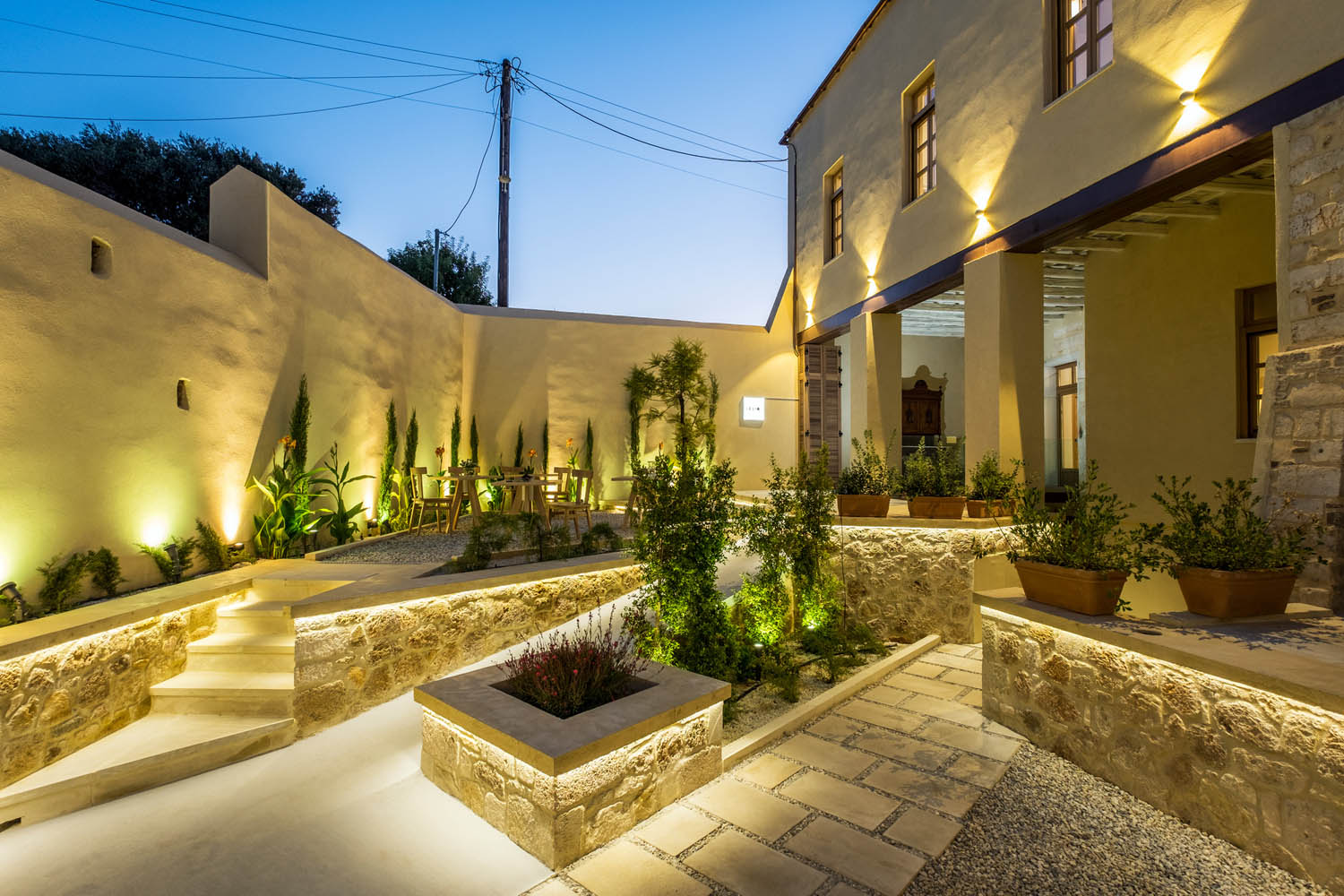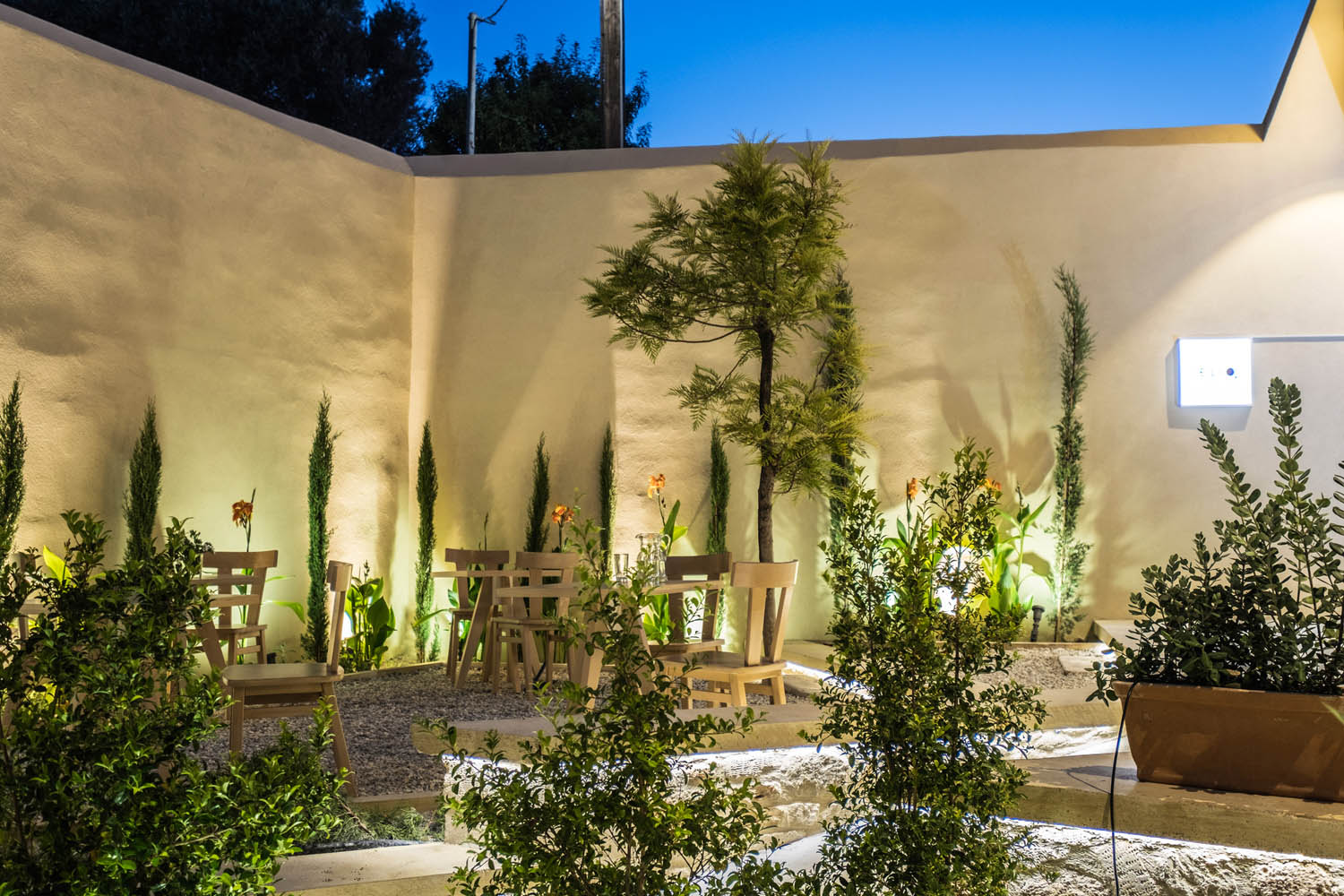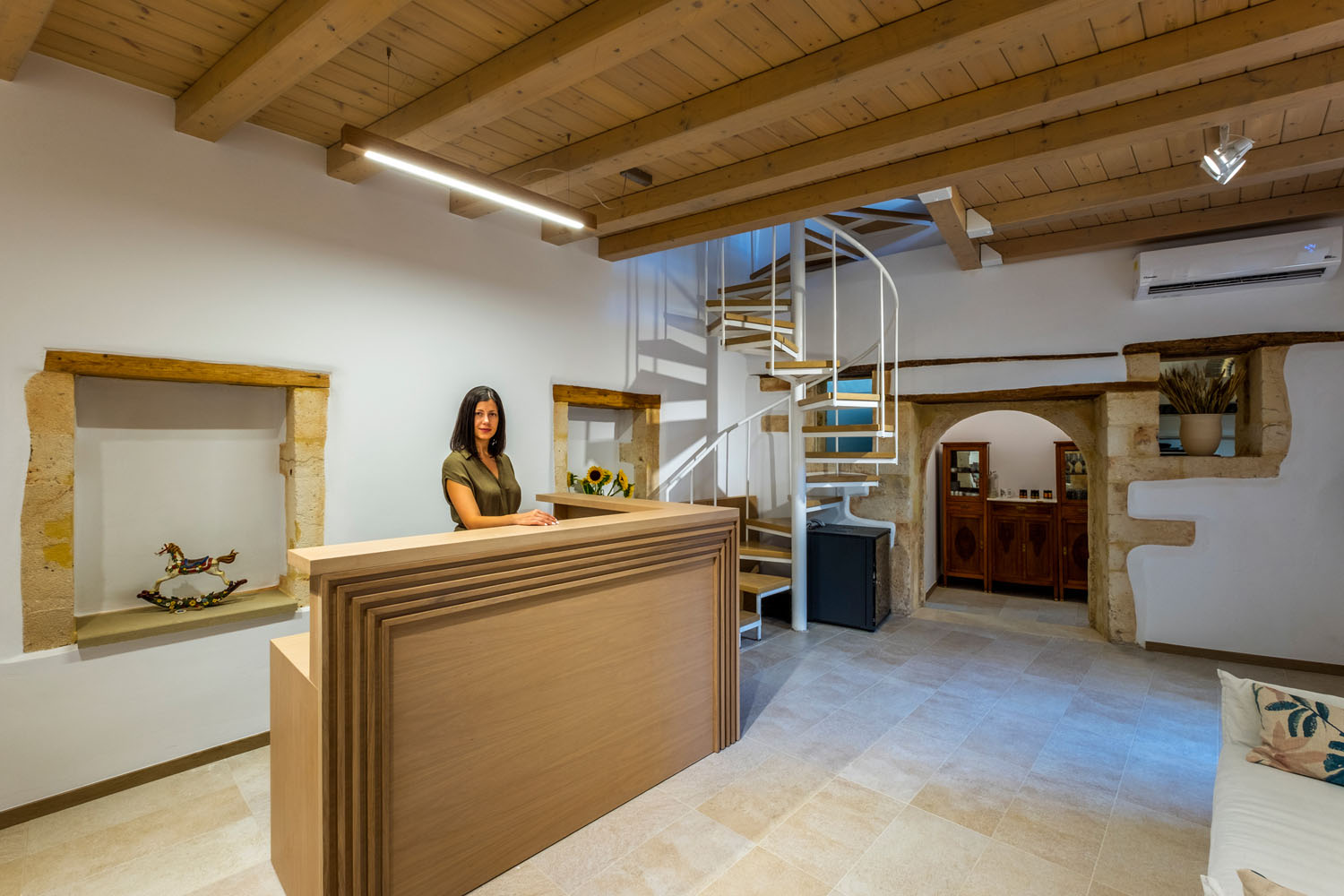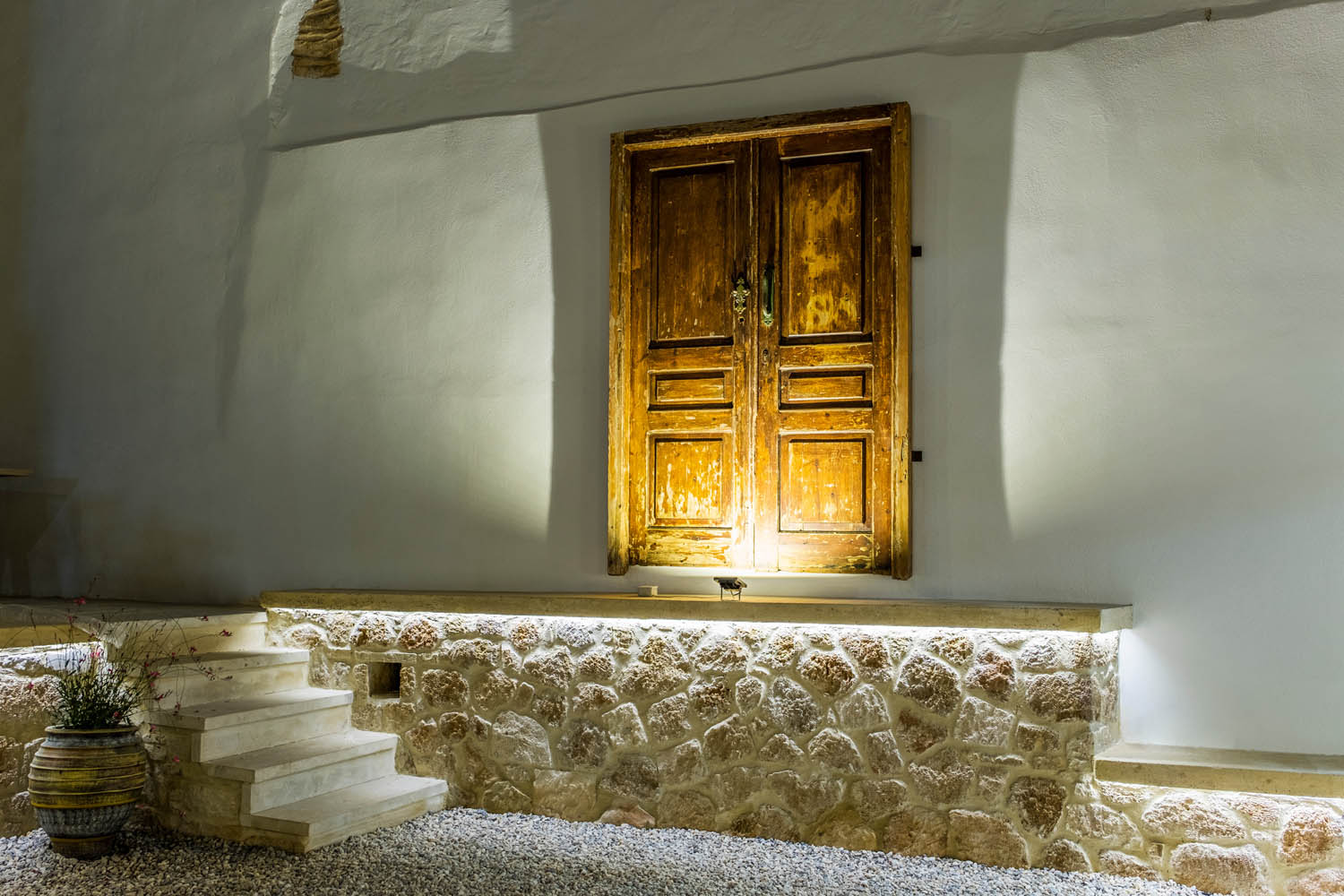 An exquisite design hotel
Home
AELIOS Hotel is a new A' class design hotel, housed in an 18th-century building that has been expertly restored. It is located in the heart of Chania city, in the Chania Old Town, where all the main sights, taverns, cafes, bars and shops are located. Yet, as it is situated in the westernmost "Topanas" neighborhood of the Old Town, it is also tranquil and quiet, in order to be able to take advantage of every minute of your holidays to Chania.
As you pass through the outside door, which is located among high walls that leave the noise of the street outside, you see the big, impressive, and lined with trees courtyard, that welcomes you to one of the most selective stays of your life. The 180 m² courtyard of the hotel, possibly the largest courtyard in Chania Old Town, is the place where you will spend many relaxed moments during your stay.
The restoration of the hotel building has been made very carefully, using traditional materials of the highest quality. The result closely follows the original architecture, so the authentic arches and the original spacing of the hotel have been preserved. In the common areas of the hotel you will also find some of the original old furniture of the building, which have been masterfully restored by an expert carpenter.
On the ground floor of the building is the reception area, whereas the 5 luxury rooms and suite of the hotel are on the 1st and 2nd floor.
We hope that our hospitality at Aelios Design Hotel will remain unforgettable!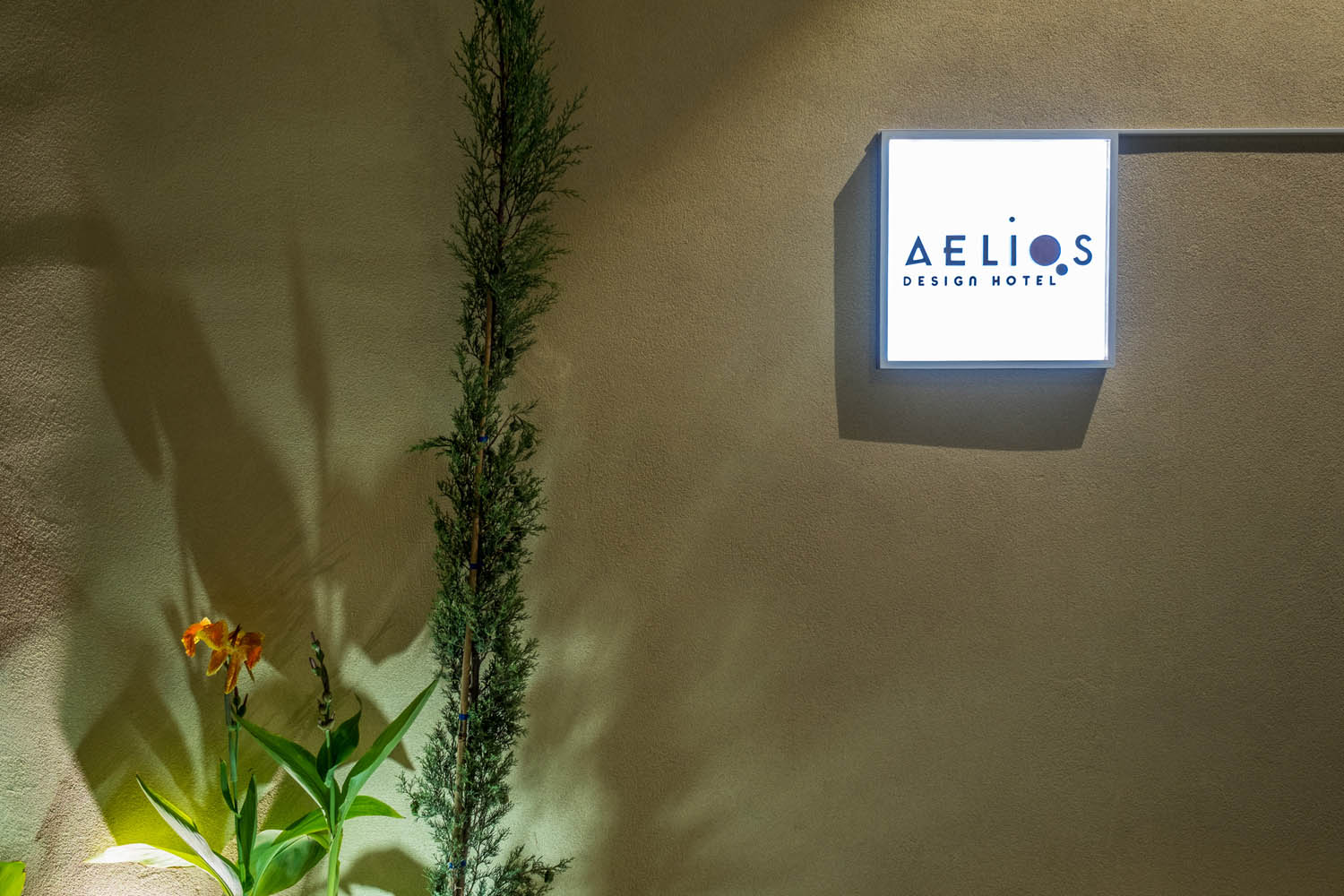 Location
Aelios Hotel is located in one of the most privileged parts of the Old Town of Chania: In the west end of Zambeliou street, the most scenic pedestrian road in the Old Town. The neighborhood of the hotel is called Topanas, from the Turkish word "tophane", which means "arsenal", as in the neighborhood there used to be the old Venetian building of the arsenal.
Read more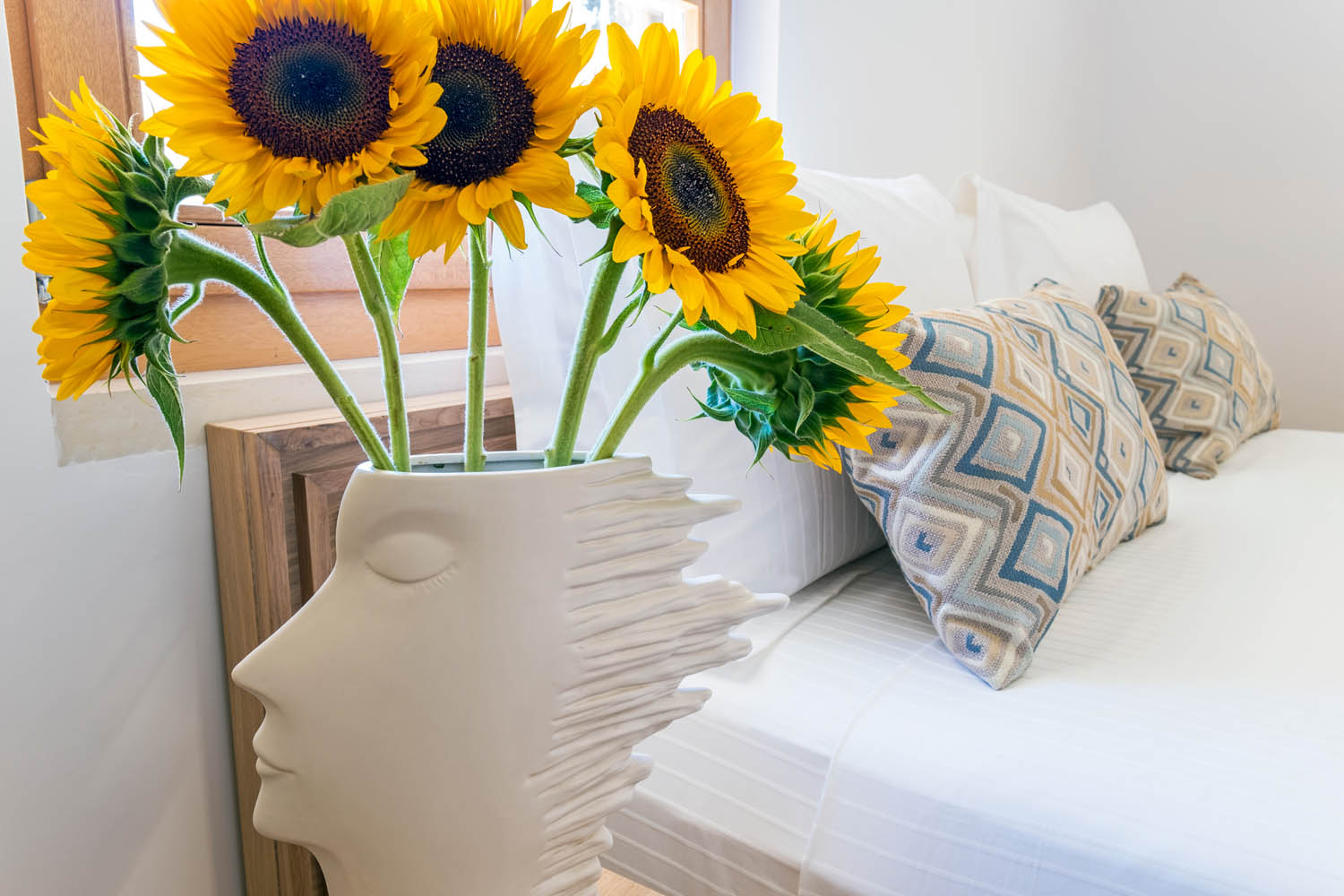 Facilities
Aelios Hotel combines traditional Cretan accommodation with present-day elegance. Its 5 luxury rooms and suite, located on the 1st and 2nd floors of the building, are the digest of style and tradition.
The exquisite internal decoration of the rooms is a work of the local decorator Antonis Kastrinakis, and is stylish, austere and functional at the same time. The ceramic artworks on the rooms' walls are the creations of the local sculptor Anastasaki.
All rooms have king-size beds with anatomic mattresses, complimented by Guy Laroche® bed sheets and towels. The rooms have big, tall windows that allow plenty of light and fresh air in their interior, and offer ample view to the beautiful courtyard of the hotel and its surroundings.