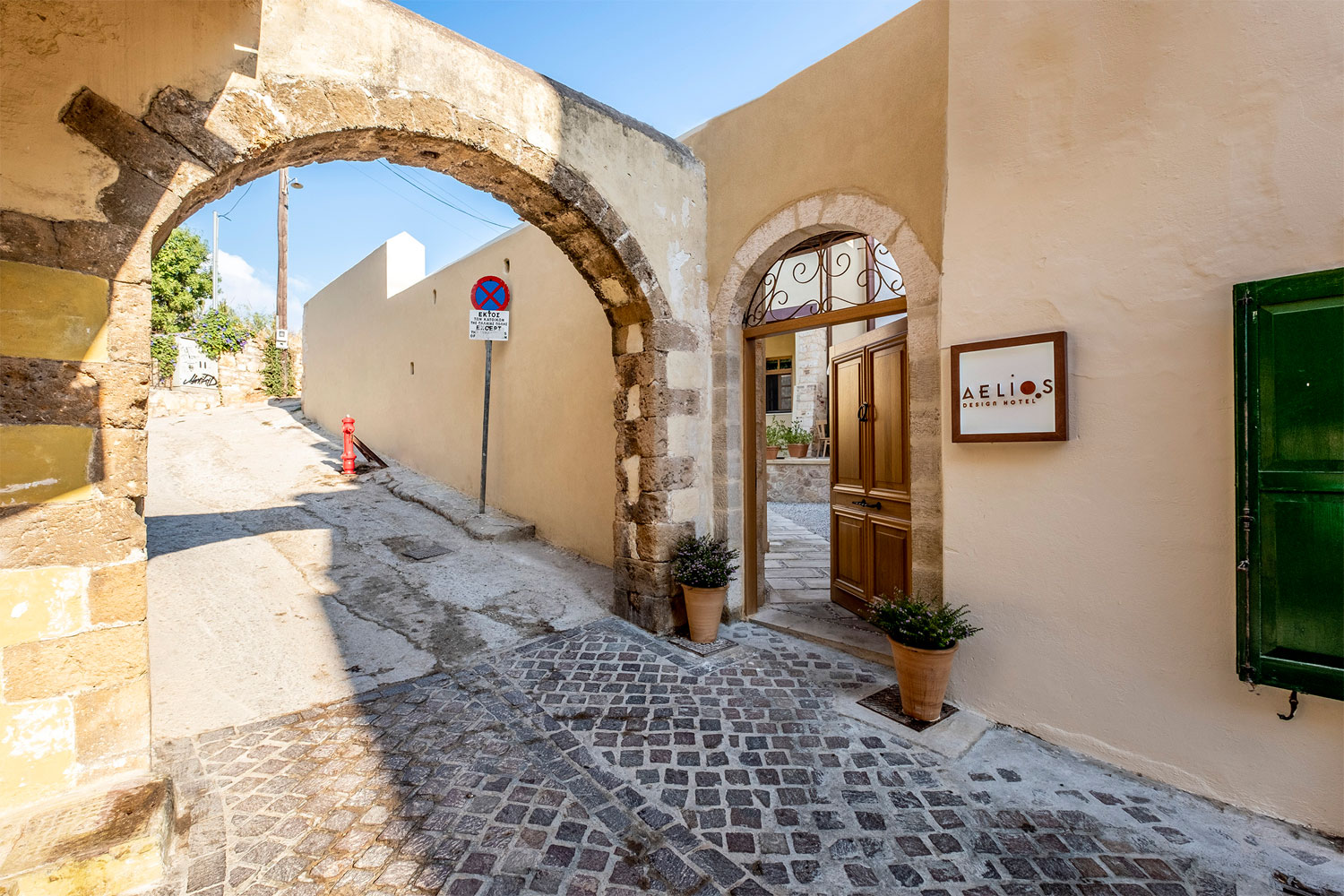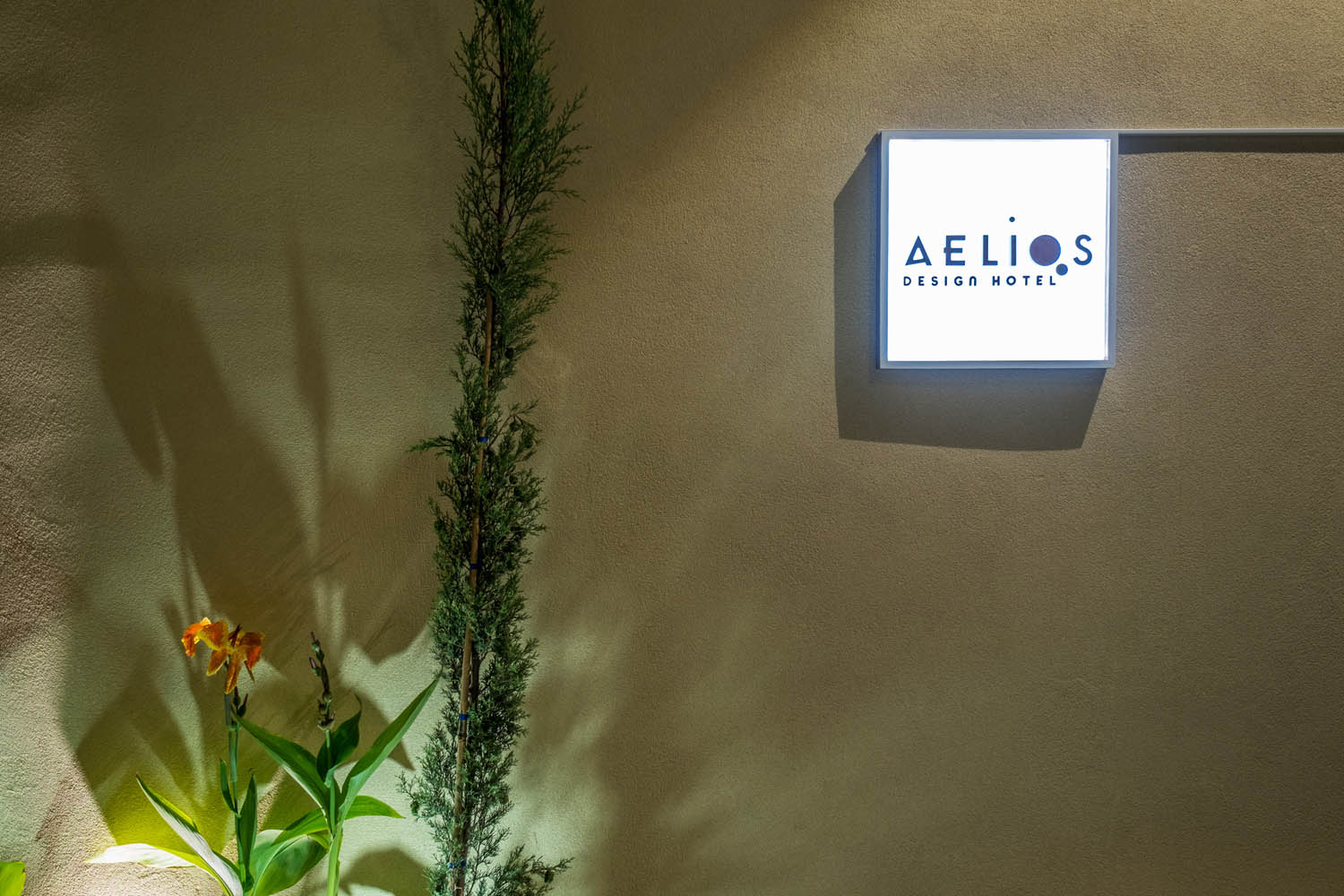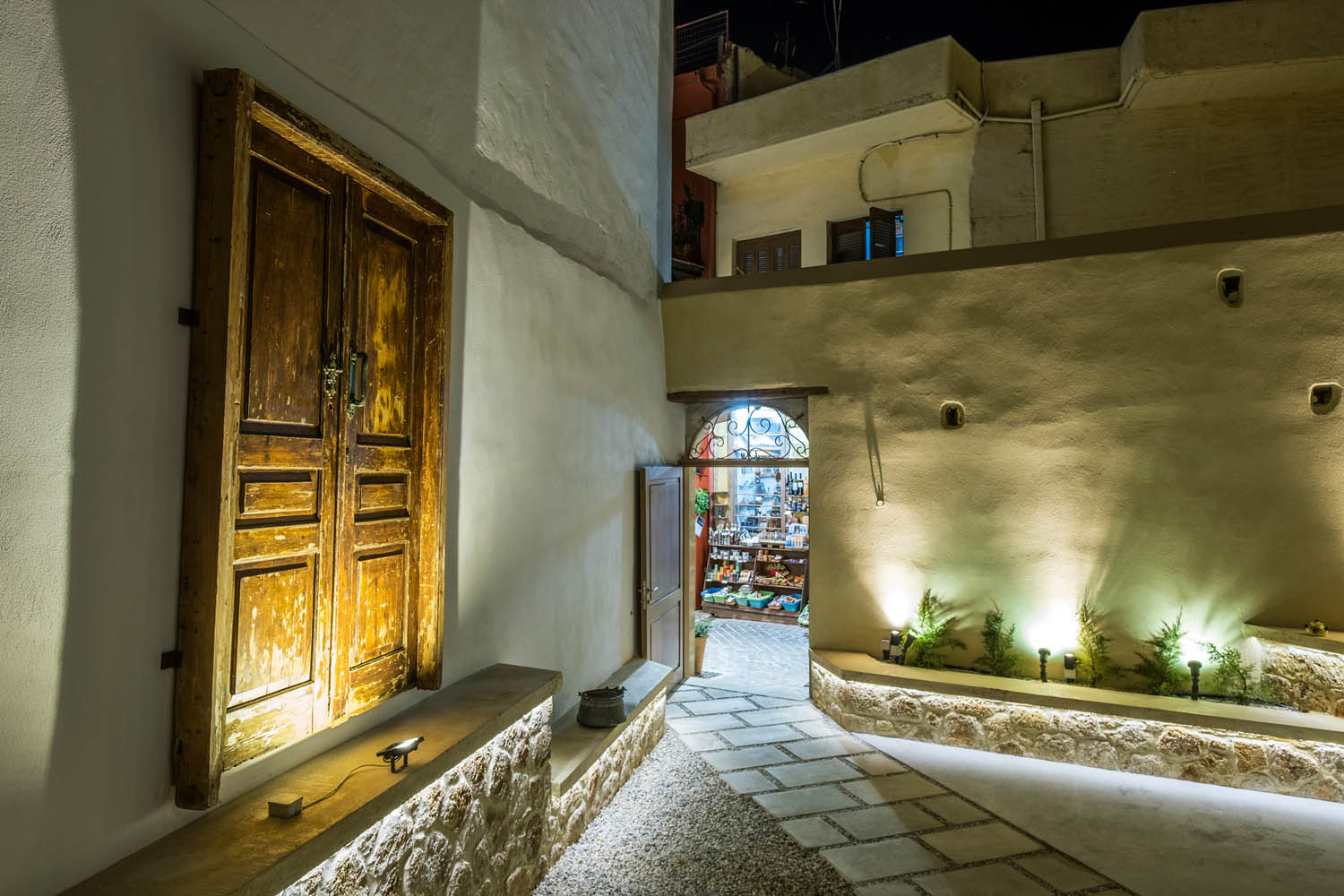 In the heart of the old town
Location
Aelios: A cozy design hotel at Topanas neighborhood of Chania old town
Aelios Hotel is located in one of the most privileged parts of the old town of Chania: In the west end of Zambeliou street, the most scenic pedestrian road in the old town. The neighborhood of the hotel is called Topanas, from the Turkish word "tophane", which means "arsenal", as in the neighborhood there used to be the old Venetian building of the arsenal.
The exact location of Aelios Hotel could not be better: Just a stone's throw away from all the magnificent sights of Chania old town, yet in a place which is peaceful and quiet, unlike most of the nearby streets. Topanas is the "hidden secret" of the seasoned travelers to Chania, who prefer it for their accommodation, as it combines easy access to the old town, with the feeling of the old, traditional Chania hospitality, more than any other neighborhood in the city of Chania.
Chania old town: The heart of the "jewel of the Mediterranean"
Chania city, during the Venetian era of Crete, became one of the most beautiful cities in the Mediterranean, and the Venetian old town, along with the neighboring magnificent Venetian Harbor of Chania, are up to this day among the most picturesque places in the Mediterranean to visit.
The Venetian Harbor of Chania is a place so wonderful, you will want to return to again and again during your holidays in Chania. To live the experience to the fullest, forget that you live in the 21st century, and just allow your mind to travel to past centuries – and also have your camera ready, as the photos you will take in this incredibly picturesque location will most possibly be some of the best of your life.
The old town of Chania is a labyrinth of cobbled streets, full of splendid centuries-old buildings from the Venetian era that have been masterfully restored during the last decades, and they now serve as taverns, cafes, hotels, small shops, etc. For most visitors to Crete, the best travel experience in the island is to lose yourself in this web of winding alleys, where in every corner you find a new treat for the senses. Any description of this wonderful place pales in comparison to the unique experience of being there and living it yourself.
Venetian Harbor of Chania: A place so beautiful you have to see it to believe it
The old town spreads around the Venetian Harbor of Chania, which is the better preserved Venetian harbor after Venice itself. In the Venetian Harbor you will find landmark buildings like the Firkas Fortress, now housing the Naval Museum of Crete, the recently restored Arabian Lighthouse, named after the ones who originally restored it during the Ottoman occupation of the island, the characteristic Yali Tzami, or Kucuk Hasan Mosque, the most beautiful building of the Ottoman era, the Old Sea Wall, and the imposing Venetian Neoria (dockyards), the biggest of which has been expertly restored and now houses the impressive Center of Mediterranean Architecture.